ORIGIN OF THE WORD ARTIOΝ-
< Greek ártio (n); even (in number), perfect; akin to Latin ars art, Sanskrit arthya suitable, rich
---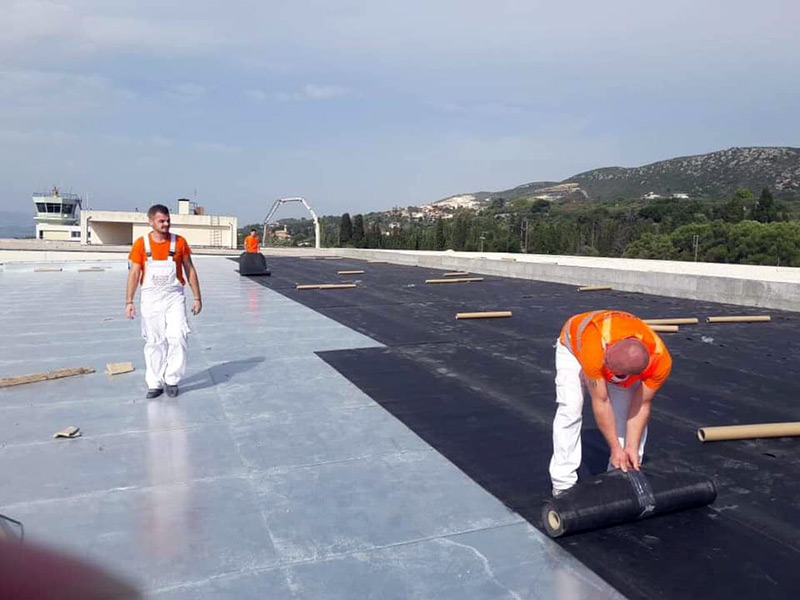 The Artion Construction Company was founded in 2013, under the name AFOI Zefi, in Athens, Greece. Since the beginning, our vision has been to create a company in the construction field of plasterboards and insulation systems that will keep improving and growing.
CONSISTENCY – QUALITY – RELIABILITY
For us, the dedication to the triptych CONSISTENCY – QUALITY - RELIABILITY is what helps us achieve incomparable quality of work, while, at the same time, the constant research for new technologies in equipment and materials leads us to daily improvement of our credibility, on time delivery of the projects we take on, as well as unique aesthetic results.
Our commitment to high-level customer service and competitive prices on the market of installing plasterboards and façade insulation systems is our primary concern. Our experience at installing drywall systems and false plasterboard ceilings, as well as our specialization in installing façade insulation systems are not the only characteristics we have gained from our years of work.
We demonstrate the required flexibility and professionalism of well-equipped and trained personnel that create for you, according to your needs and wishes, responsibly, a high-quality and "artion" result in your space. In Artion Construction we treat every single one of our customers with politeness and respect, for they are special and our sole goal is to satisfy their needs.
Every project we take on has our undivided attention and care, from the smallest and simplest to the bigger-scaled and complicated ones.
We are the right choice of company if you are looking for:
High level quality

Performance

On time delivery

Specialization in demanding projects and constructions

A company that covers all parts of Greece, with experienced and trained personnel.
ξηρά δόμηση, γυψοσανίδα, τσιμεντοσαδα, θερμοπρόσοψη, ηχμόνωση, συνεργεία, ανακαίνιση, μνωση, εργολαβίες, κατασκευές, ανανέωση, τοιχοποιία, εσωτερική διακόσμηση, αρχιτεκτονική εσωτερικών χώρων, προσωπικό, ανανέωση, εξοικονόμηση ενέργειας, νέες τεχνολογίες, κτήριο, εξοικονόμηση κατ' οίκον, άρτιον κατασκευαστική, αθήνα, κέντρο, αττικ
---